Industrial tyre manufacturers in India - Best in Class
Industrial tyre manufacturers in India
Velox tyres are manufactured at our state-of-the-art manufacturing unit in Bangalore. We are well-recognized as one of the leading Industrial tyre manufacturers in India.
Velox manufacturing facilities house highly advanced equipment which conforms to National & international standards of quality and reliability. These forklift tyres have features like the ability to bear high weight and are resistant to thermal expansion. The offered products can be made available to the customers at very reasonable prices.
Solid tyres for Mining Equipment, Heavy Material Handling, Construction Equipment and Underground that we constantly work on improving existing and developing new products. We are a number one company involved in manufacturing, supply and export of superior quality of Industrial tyre manufacturers in India. These offer load carrying capacity, puncture, rolling, abrasion resistances good performance for rough roads. The ideal pattern design offers traction and good directional control properties.
To enable operating machines on industrial work sites and to satisfy the wants of safety and productivity, Velox Tyres developed a selection of Solid Tyres. These tyres are robust designed for though applications on slow moving vehicles with a high risk of cuts and damage.
Features:
Hassle free installation
Low maintenance
Can Bear maximum load
Heat resistant
Precise dimension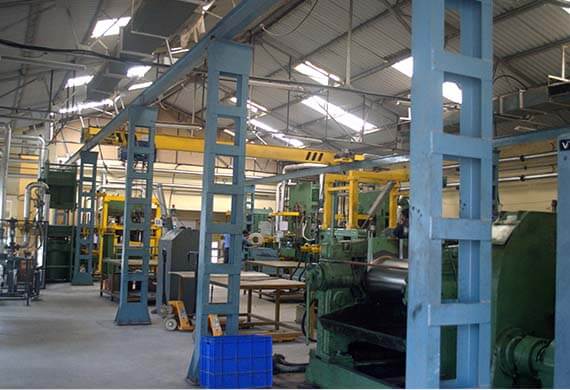 We have strong sales network in different parts of the India. This ensures timely delivery to various clients. VELOX TYRES PVT LTD, offers with superior quality and highly advanced technology to satisfy customers around the globe.
Next Post: Forklift Tyre Price