About Us
Velox is a high performance Solid Rubber Tyre company that brings quality and innovative technology to consumers worldwide. Velox is a leading entity in the global solid rubber tyre business. We use latest technology, modern equipments and high quality rubber to produce robust compounds. Velox Solid Rubber Tyres are designed to meet the challenges of tough weather conditions in diverse realms. We have a wide range of tyres for different requirements. The four different types of tyres are Non Marking Tyres, Heat & Oil Resistant Tyres, Velox Cushion Tyres and Velox Press-on Tyres. The plant is furnished with latest equipments to manufacture consistent solid rubber tyres to meet the growing demand of domestic and international markets. Some of them are:
Internal Mixer (Banbury Type)
Mixing Mills of various capacities
Kneaders
Hot Feed Extruder
Calendar Tyre builder
Hydraulic Presses
Velox needs no introduction in the industrial world because the company has already reached countries like Nigeria, Algeria, South Africa, Singapore, Thailand, Australia, Saudi Arabia etc. Also, Strict Quality Assurance is ensured by the R&D / QC lab using modern equipments to produce high quality and zero defect products, such as:
OD Rheometer
Mooney Viscometer
Densicom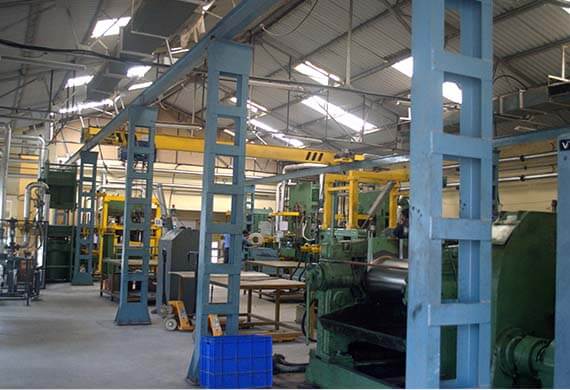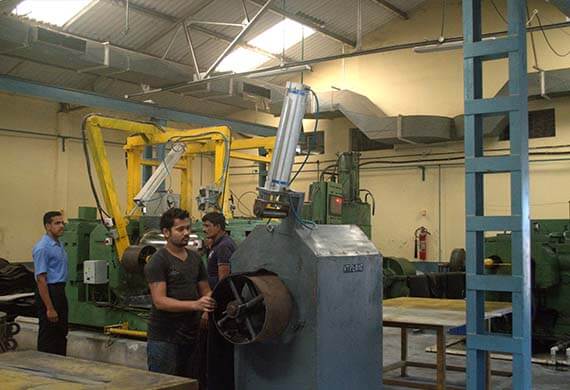 The company stands for quality and service. Every batch of mixed compounds is checked by high-end computerised testing equipments. The company takes extra effort by performing every kind of quality check in-house. The quality control department carries out a comprehensive physical/chemical test to conform to the quality standards at every stage of activity from incoming raw materials through compounding, mixing, curing and to packing. Velox Treads are of unique design and built of wear resistant compounds to ensure improved driving comfort in full load condition along with stability, traction and braking in both dry/wet conditions. The tread's extra wide surface area along with optimum lug ensures long life with even tyre wear.
After-Sales support:
The team at Velox is confident about its quality, and hence, gives guarantee for its products and is ready to replace the tyre in the given warranty period. The team totally understands the customers' needs and respects their expectations. The sales force will make an effort to visit the customer who has a complaint (if any) about the product. Besides, the production force at Velox takes up the responsibility to make sure our customers are satisfactory by offering only top quality products. Velox is dedicated to ensuring the safety and performance of all our products to our customers. We are ROBUST, RESILIENT, RELIABLE!